Highlighted Black Marketers
Weekly Highlighted Talented Black Marketers
Gail Hill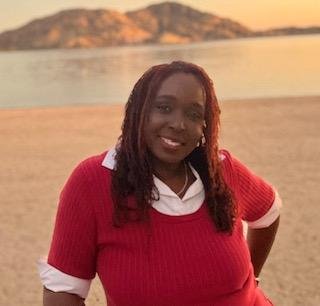 "To effectively communicate, we must realize that we are all different in the way we perceive the world and use this understanding as a guide to our communication with others." - Tony Robbins

I love this quote by Tony Robbins because it is the essence of what I do. Whether it's restaurant marketing or speaking to a group of under-served youth, I understand that the message needs to be delivered in a way that resonates with the audience.

My unique ability to connect with people from all walks of life has honestly been the secret to my success thus far. I believe in collaboration and I take pride in initiating strong relationships with business entities and individuals to create win-win scenarios.
Challenges never phase me.

Some of my success stories include:

→ Establishing exclusive partnership terms, saving 50% on service fees across all third-party delivery platforms.
→ Boosting sales 20% after reopening a low-performing store with a revamped integrated marketing plan.
→ Enhancing online brand recognition and web traffic 75% by executing local digital marketing strategies.

When I'm not working on marketing campaigns, I love to give back!

Nothing makes me prouder than to be invited to schools and youth groups to spread encouragement through my interactive presentations. One of my favorite presentations was, "What They Do (and Don't) Teach You in College About Marketing Yourself in Business" where I showed students how to express their skills and abilities to stand our amongst fierce competition in the workplace.