Highlighted Black Marketers
Weekly Highlighted Talented Black Marketers
Stephen Carroll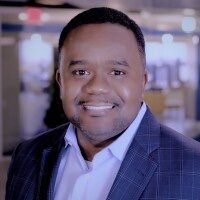 Stephen brings a unique blend of innovation, insight, and industry knowledge with 15+ years of progressive leadership experience and accomplishments at Cvent, WealthEngine, HigherMark Consulting, Airlines Reporting Corporation (ARC), TRX. Inc. (now SAP), and Sabre Holdings.
At WealthEngine, he led a product marketing team for a rapidly growing predictive marketing and analytics company. They literally re-shaped the industry with our new cutting-edge audience development and identification solutions.
Before joining WealthEngine, he led HigherMark Consulting, where he provided product and go-to-market support to mid-sized technology companies across the country. As Managing Director of Product Marketing at ARC, he was responsible for strategic product definition and planning, business case development, including pricing, distribution, promotion, and customer support strategies in collaboration with multiple areas across the organization.
Prior to joining ARC, Stephen was the Senior Director of Marketing for TRX, Inc., and was responsible for all corporate and product marketing activities. In this role, he led the company's positioning and go-to-market strategies.
He's also held numerous senior and executive positions in product marketing, finance, strategy, M&A, and business development at Sabre Holdings and Raytheon, all focused on creating competitive value and identifying and exploiting business opportunities.