Highlighted Black Marketers
Weekly Highlighted Talented Black Marketers
Reva Harris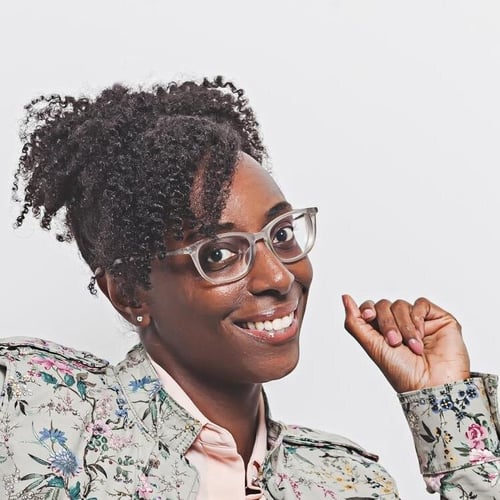 Reva is a copywriter and content marketer who specializes in helping B2B brands reach their audiences with the right message. As the principal of Reva Writes (revawrites.com), she develops engaging, insightful content for companies like ABM, ParkMobile, LeaseQuery, and Visual Media Alliance.

Her experience includes overhauling the B2B content strategy at Purchasing Power, a fast-growing employee benefit provider. She also oversaw marketing communications for LeaseQuery during a period in which the accounting software company grew 708%. In 2019, she launched Reva Writes to take her talents on the road.

Because today's B2B marketing engine depends on content, Reva works with companies, agencies, and consultants to build brand awareness, establish authority, and deepen engagement with prospects and customers. She specializes in what she calls "unsexy" industries. Many of her clients are the kinds of businesses that we interact with every day, but are completely unaware of. One day, she may be writing a blog on funding for infrastructure projects. The next day, she may be brainstorming a multi-channel campaign for small business insurance.

The consistent through-line in everything she does is her knack for working with subject matter experts to hone in on messaging that audiences can easily digest and marketers can harness to drive conversions.

A rare native of Atlanta, Georgia, Reva is focused on tackling the new content challenges posed by the pandemic and ensuing recovery.
View Website