Highlighted Black Marketers
Weekly Highlighted Talented Black Marketers
Regina Davis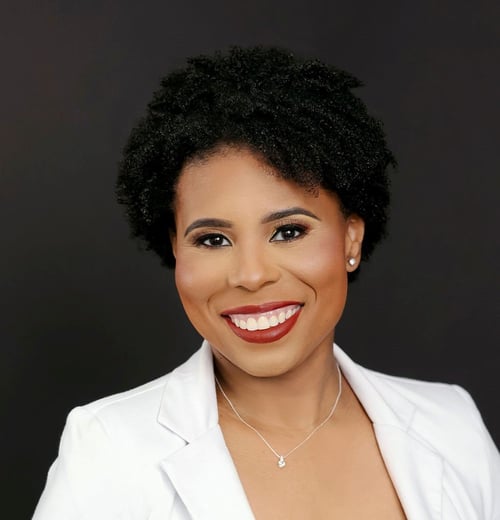 My career in marketing has spanned across multiple industries including consumer packaged goods, retail, automotive and the restaurant industy. My first opportunity in marketing was as an Associate Shopper Marketing Manager at Dr Pepper Snapple Group (now KeurigDrPepper). In that role, I leveraged Dr Pepper/Snapple's diverse portfolio of products and developed marketing programs for retail clients which at the time included convenience stores and restaurant chains.
To continue growing in my career, I obtained my first opportunity as Brand Manager at Frito-Lay/PepsiCo. In this role, I was responsible for managing the Rold Gold pretzel brand. This role gave me the experience of leading the strategy, development and execution of a brand. It also gave me a great responsibility to lead a cross-functional team. I was responsible for working with Consumer Insights, Research & Development, Packaging, Finance, Sales and Operations to ensure that our product was made properly and also distributed and marketed properly in stores. In addition, I worked with our advertising agencies of record to ensure that the brand message was effective and consistent in our advertising efforts.
To further expand my experience from the retail point of view, I accepted my next role with JCPenney. In my role there as a Marketing Customer Strategy Manager, I was responsible for being the voice of the customer and develop customer-centric strategic recommendations to guide our Marketing Directors in development marketing strategies and also guide Creative teams on how speak to our customers leveraging the right media mix, creative messaging and products in our advertising. Over the course of my tenure there, my role evolved into supporting overall business merchandising strategy. This role really stretched my thinking, allowing me to see the overall business from a broader lens. This also encouraged me to go back to school and pursue my MBA in Marketing.
My next career opportunity brought me back to my love for product marketing when I was offered the opportunity to work for Toyota North America. I was already a Toyota and Lexus fan so it was a great experience to work for a company that makes products of which I already loyal. In this role, I was a Senior Marketing Planner, responsible for leading the product strategy and development for some of the company's most innovative and class-leading products such as Prius, Prius Prime, Tacoma and 4Runner.
I also had many opportunities to excel in leadership outside of my day to day role. For example, I was appointed to serve as the Chair for the African American Collaborative (AAC), our African American Employee Resource Group of over 700 members, and I served on the planning committee for our North American Women's Conference (NAWC).
All of this experience brings me to where I am today, which is back to my former roots in a manner of speaking. In my role as a Brand Manager at Pizza Hut US, I'm responsible for setting the strategic direction of our promotional offers across our National Calendar windows. Analyzing current business performance, consumer needs and profitability, I provide recommendations for which types of promotions and messaging are most appropriate to feature through television advertising. Again, I'm blessed to have the opportunity to work for a company with products I already enjoy as a consumer. I've been fortunate to have had a career that has taken many diverse paths. Each experience has been a building block that has helped me excel and grow into each subsequent opportunity.