Highlighted Black Marketers
Weekly Highlighted Talented Black Marketers
Kyra Maryland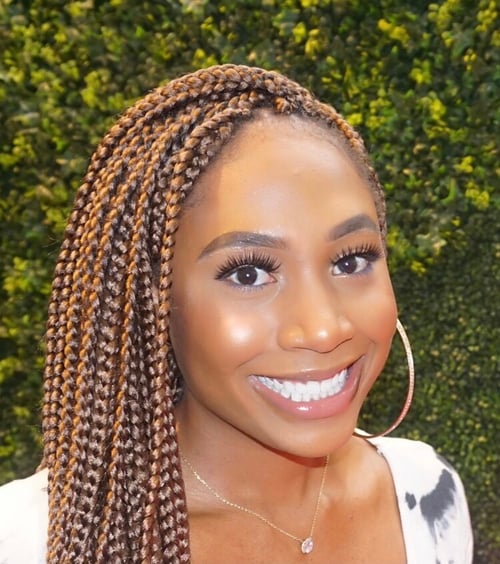 Kyra Maryland is a daughter, sister, friend and innovative social and digital marketing superstar for organizations such as The Texas Rangers Baseball Foundation and Denton Black Film Festival. She is also a fierce champion of diversity, equity and inclusion in the workplace and brings this intention to life through her work as a co-chair for the Ad 2 Dallas DEI committee.
Kyra has a bright future ahead as she continuously stays in tune with the advertising and marketing community around her. In the short time between her graduating from the University of Miami in 2019 to present, she has delivered campaigns that create engagement and excitement within communities specifically, in the non-profit sector. With a strong gift for storytelling, she creates strategies for brands that evoke emotional responses and continually engage their constituents.
Her diverse work experience has helped to connect and engage DFW locals bringing valuable and viable resources to those interested in film, sports and also to those looking to connect with others in the Dallas marketing community.
Kyra is also very passionate about honoring her mental and emotional well-being by creating space for herself outside of her professional endeavors. She believes that in order to be an asset to her team and the projects she handles, she must prioritize the time she takes to rest. To relax her mind, she often finds herself between practicing yoga, running, finding and listening to new music across the spectrum of genres, and researching and improving her skin care routine. #ThatGLOW
While highly self-motivated, she remains grateful for the support she finds in her loved ones. Their support is foundational in her success and by staying adamant on fulfilling her own goals she knows she has made them proud. This drives her to keep creating, learning and evolving as an advertiser and human being!