Highlighted Black Marketers
Weekly Highlighted Talented Black Marketers
Keith Wilson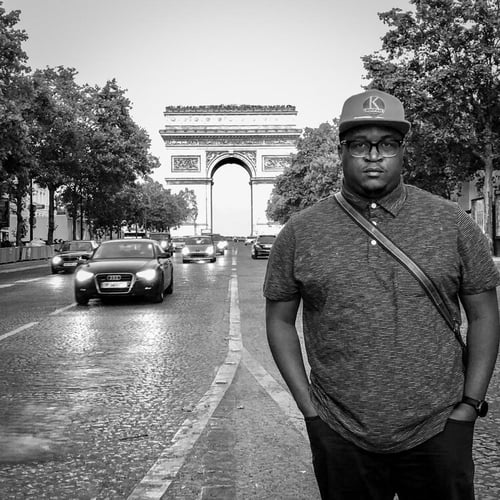 Keith Wilson is a man that wears many hats. By day, he is the Head of North American product for PSA Groupe. By night, he is the Founder of Kompass Events, an Atlanta based event tech startup that offers users unlimited access to the hottest nightlife events in the area.
With so much responsibility and so little time, Keith credits his humble upbringing and his diverse educational background with helping him learn how to navigate through the noise and make time for the things you are truly passionate about. Originally from Mississippi, he received his Bachelors in Marketing from The University of Mississippi. Keith earned his MBA from Clark Atlanta University and studied abroad in China at The University of International Business & Economics. After graduation, Keith was highly recruited to Ford Motor Company's Marketing Leadership Program; a 3-year rotational program aimed at recruiting and developing high potential candidates as future marketing leaders at Ford.
While at Ford, he was responsible for some major wins at the company. As the head of the Ford Expedition product line, Keith grew the brand from $1B in revenue to $1.5B in revenue in only 13 months. Given his prior experiences and relationships in the Chinese market, he was appointed to a newly created international role in which he led the product team in Shanghai during the launch of the Lincoln brand in China. His time in China led to a feature in Atlanta Tribune.
After a brief stint working in the electric utility industry, Keith now heads all North American product for PSA Groupe, a French automotive company. They are the 2nd biggest automotive manufacturer in Europe and parent company to the Peugeot brand that will soon make its return to North America.
It is through his experiences of managing other product lines that he is excited to be managing his own with Kompass Events and doing it with an entirely black team.