Highlighted Black Marketers
Weekly Highlighted Talented Black Marketers
Jecoby Carter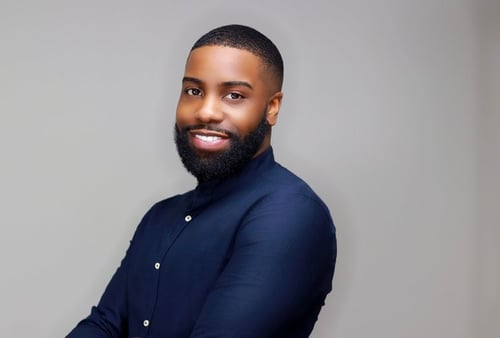 As a senior specialist for content and editorial at VMware, Jecoby creates digital media for various channels - including online platforms, print publications and social media. Additionally, he curates captivating internal content to promote community, and keep employees informed on the business.

While he has certainly hit his stride in the tech space, Jecoby's communications career started in the public sector. "After working for the state government for four and a half years, I was ready for a change. I wanted a career that not only challenged me as a creator but also had a more global impact," said Jecoby. He found that challenge at VMware. "After my first interview, I knew it was the start of my next chapter."

As a self-proclaimed, "side-hustle pro", Jecoby launched his own PR/Marketing firm in July of 2018, affectionately named, Jecoby & Company. "I enjoy helping entrepreneurs launch their businesses," he said, "there's nothing like using my talents and education to assist someone in chasing their dream."

His entrepreneurial spirit, passed on to him from his mother, aided in him landing notable clients like, Sonique Saturday, CEO and principal designer at, Saturday House. "Working with Sonique has been a dream because aside from being a boss, she's a creative." The partnership recently landed Sonique a feature in Essence Magazine's 2021, Global Black Fashion issue. "We've come a long way, but we have so much more in store."

With a thriving career, and side hustle picking up steam, Jecoby decided there's no better time like the present to further his education. "I graduated from Albany State University in 2012. The communications and marketing industries change so much, you have to keep your skills fresh to stay marketable." So, Jecoby took his talents to Georgia Tech, and enrolled in their Digital Marketing Bootcamp. "Tech's bootcamp was difficult, but well worth it."

For the future, Jecoby wants to continue making an impact corporately, and as an entrepreneur. "Our impact is all that's left when we're gone. I may not sell out an arena like Beyonce, but knowing I've written or created something that has touched or changed someone's life, is the most important work I can do."