Highlighted Black Marketers
Weekly Highlighted Talented Black Marketers
Jasmine Gibson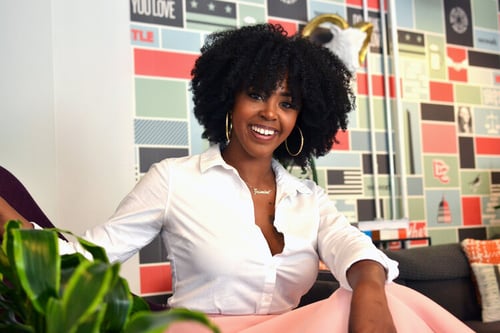 Jasmine Gibson is a digital marketing strategist in Baltimore, MD. Her marketing and branding expertise spans 7+ years where she has helped brands increase awareness, boost profit, build community and recruit leads.

Most recently, Jasmine opened her own strategic consulting firm, Miocoa Strategies. There, she works to empower black women who are industry experts with their brand and digital presence. With a passion and expertise in digital marketing and advocacy, Jasmine works in industries where black women are striving to unlock their greatest potential.

Prior to starting Miocoa Strategies, Jasmine served alongside various elected officials, advocacy teams, and nonprofits on brand development, social media marketing, creative writing, market research, brand awareness, content creation, event management, and more.

In 2016, Jasmine spearheaded and led a client's event at the White House that brought social justice, racial equity, and civil rights leaders together to discuss problems and solutions to issues that disproportionately affect people of color – issues that she cares and advocates for deeply. In the same year, she pioneered and organized the Elevation Awards, a Baltimore-based philanthropy project designed to financially support grassroots efforts to improve outcomes for city residents.

Jasmine's advocacy work has not stopped there. In 2018, she spent her time working in the nation's capital to advocate for children, youth, and families relying on Medicaid and healthcare in America. Her contribution to the #SaveMedicaid campaign increased social media engagement and community awareness by 206%, aiding in the bill's defeat – protecting millions of American families.

To date, Jasmine continues to be an advocate for black women business owners and marketers.