Highlighted Black Marketers
Weekly Highlighted Talented Black Marketers
Elizabeth M'balu Oke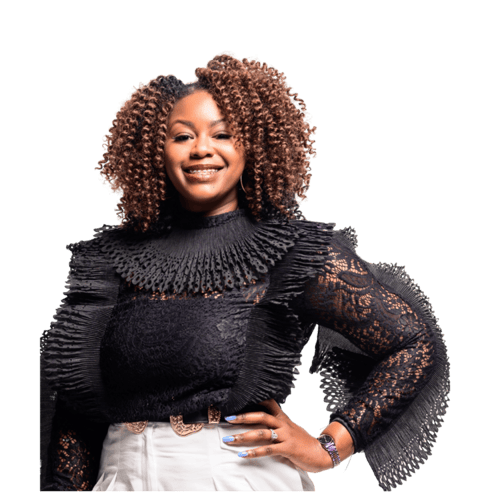 Elizabeth M'balu Oke is a Brand and Marketing Consultant and the President of PivotPath, a digital marketing agency developing marketing strategies that enhance communities. Elizabeth and her team partners with U.S. and international communications' directors, executive directors and CEOs to grow their brands and share their missions.
As a Sierra Leonean-American, Elizabeth believes in the power of storytelling to connect entities with their audiences, human-to-human. Her passion for storytelling began at a young age, as she would overhear stories of Sierra Leone's two decade civil war conflict from those around her; stories of brutality and poverty, perseverance and country pride. It was then Elizabeth realized the power of the tongue/storytelling, and how words could strengthen, or weaken, communities.
While pursuing her Economics degree from Emory University, she won the title of Miss Sierra Leone USA 2007 and Deputy Miss Africa USA 2007. Utilizing her public speaking skills, she continued her education by pursuing a degree in International Policy Management from Kennesaw State University and a Nonprofit Management certificate from Harvard University.
After spending nearly a decade working in communications for internationally-known nonprofit organizations and multi-million dollar brands, Elizabeth knows what truly drives conversions, engages audiences on a personal level, and increases donor and stakeholder buy-in—and it's not mastering the marketing flavor of the week. It's how well you connect with the heart-beating people you're trying to help and communicate your understanding back to them.
Elizabeth has landed coverage in print and broadcast outlets around the world, and has spoken at numerous conferences both within the United States and West Africa. In addition to her extensive marketing and communications experience, she is a trained business coach.