Highlighted Black Marketers
Weekly Highlighted Talented Black Marketers
Chantez Bailey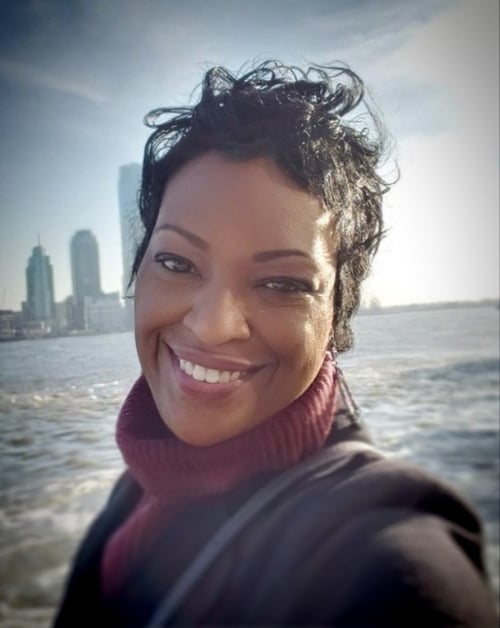 I currently serve as the Senior Communications Director for the National Resident Matching Program (NRMP), the organization that provides matching services for healthcare professionals. Over 40,000 matches are made yearly for up and rising physicians seeking their residencies. Prior to working with the NRMP, I served as the Marketing and Communications Director for the Barker Adoption Agency, where I quickly solidified its brand identity and increased funds and donations for the agency with its virtual 75th anniversary campaign and gala celebration in 2020.

Impactful work where I create narrative and messaging to both inform and inspire others, is what led me to obtain over 13 years of marketing and communications experience in the nonprofit sector. My natural talent to capture a room with personality and humorous conversation, originally led me to pursue broadcast journalism at the University of Maryland in 2007. I quickly learned my passion and humor didn't quite fit in the world of broadcast journalism, where one's primary role is to share timely and unbiased news and park any humor at the newsroom studio entrance.

It wasn't soon after college, I was taken under a mentor's wing who suggested work in the nonprofit world. Of course, growing up as a young girl with a strong personality, I just knew I would emulate Oprah on a local daytime talk show as a thriving host. However, there were different plans for my career path when I was offered an entry level role in the Media Relations department at the National Association of Broadcasters (NAB). There, I quickly learned that communications and outreach efforts with target audiences was really my niche. I took that natural passion to the National Crime Prevention Council where I served as the Communications Coordinator for over two years.
McGruff the Crime Dog stood as the organization's trademark, and I soon learned how to help increase awareness about mortgage fraud prevention at a time when the country was just recovering from its housing crisis in 2008. I later went on to pursue work within healthcare and education. My authentic passion to help others brought me to work as a PR specialist within the Adventist Healthcare system, where I increased community engagement through storytelling techniques for over two years. I took my creative writing skills to help increase diversity in the healthcare professions with a new role at the Association of American Medical Colleges in 2016.
There, I rebranded a program that had recently expanded to include free summer initiatives for an additional four healthcare tracks and established its first alumni board and ambassador program. The three-year position at the AAMC really served as a defining moment where I realized how my passion for communications and outreach not only inspired our future physicians, but also paved the way and support for many healthcare professionals of color.
The countless Thank You cards and emails from pre-med students allowed me to realize a career filled with both purpose and passion was where I thrived most. I'm excited to experience that feeling even further at the NRMP and help 'match' our future doctors into residency programs. I am an avid blogger for youth and education nonprofit organizations and enjoy comedy shows, time with my family and working every day to become the next Oprah Winfrey.