Highlighted Black Marketers
Weekly Highlighted Talented Black Marketers
Ayanna Dutton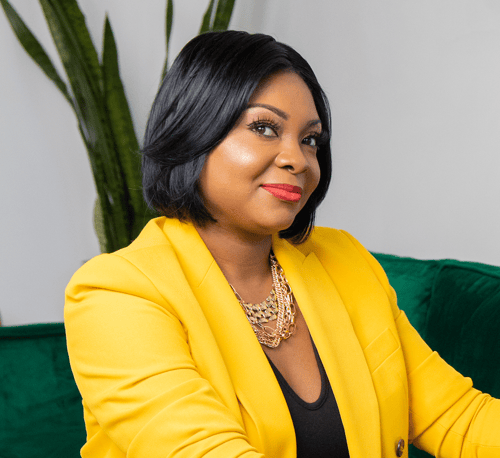 As a multifaceted professional and creative, Ayanna has navigated a variety of industries and disciplines in her career trajectory. Graduating with a BA in communications with a concentration in advertising with a double minor in English and Psychology, she knew the type of work she wanted to do. She was unsure how to navigate the right path for herself when other passions were begging for attention, like her love for fashion and beauty. Fortunately, after undergrad Ayanna landed a job with an advertising agency and learned the ins and outs of the industry. However, the fashion world was loudly calling her name.
Ayanna decided to take a detour and attend FIT for an AA where she transitioned into fashion as a freelance stylist, contributor, and personal shopper. She worked with some of the best well known luxury brands and creatives in different capacities and received a crash course in the art of marketing and more importantly how to market herself.

After a couple of years of freelancing in fashion, she went back to the advertising world to work exclusively for a luxury, lifestyle client where she focused on advertising and marketing. At this point, her love for marketing was strong and she wanted to explore that further. This prompted her to pursue her masters degree where she could combine her passions for entrepreneurship, branding, fashion, and beauty.
As a result, Ayanna obtained her MBA in entrepreneurship with a focus in marketing. This helped her secure her first marketing role at a luxury, fashion brand. No stranger to hard work and keeping creativity at her core, she quickly leveled up from entry marketing positions to senior managerial roles, across different organizations.

Fast forward, Ayanna has grown in her career as what she likes to call a chief brand architect. She has worked with and consulted for brands such as Cadillac, Wacoal America, Coty, RWS Entertainment, Coach, Facebook and now LinkedIn where she enjoys learning and evolving her expertise in tech marketing. She has navigated both in-house and agency, corporate and non-corporate spaces to rise to where she is today. Her latest entrepreneurial venture as co-founder of Non-Corporate Girls LLC, is a lifestyle media brand catering to professional and entrepreneurial wellness - literally bridging the intersection of where the 9-5 and 5-9 meet.