Highlighted Black Marketers
Weekly Highlighted Talented Black Marketers
April Augustine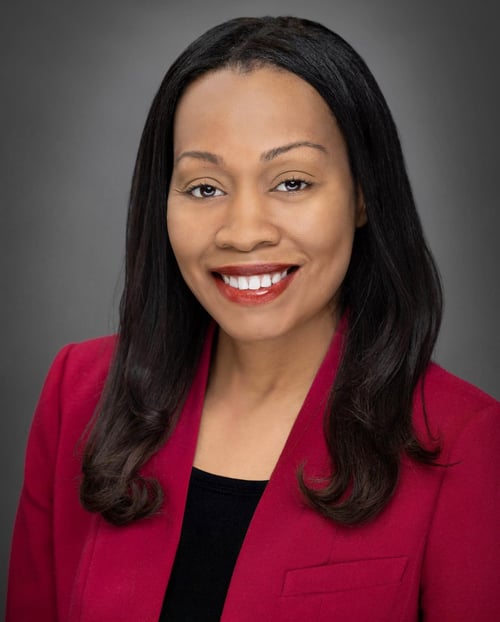 April Augustine is an accomplished marketing leader in the gaming industry with a track record of delivering award-winning campaigns and driving results. As the head of marketing operations at Gaming Laboratories International (GLI®), she has spearheaded the company's day-to-day strategic marketing efforts and execution across multiple channels and regions, including print and electronic advertising, tradeshows, collateral development, digital strategy, lead generation, SEO, multi-lingual website CX, event aps, and social media content. Her role also includes working closely with HR to recruit and position employees as GLI undergoes aggressive expansion.

April's leadership style is visionary and strategic, with a focus on global branding and communications. April was recently named to the 2023 list of PR Daily's Top Women in Marketing in the Digital/Tech Marketer category. She leads a team of internal and external graphics, digital, creative, event management, and communications experts to promote the company and its people, working closely with senior management and business leaders to craft innovative, impactful, and results-driven marketing communications and corporate branding strategies. She has also led marketing resources and support for affiliated partner companies within the GLI Group of Companies, including Bulletproof and Kobetron, with targeted gaming campaigns.

April has over 20 years of marketing experience, and her experience in the casino gaming industry spans over 15 years, including seven years in a director capacity at Bally Technologies, where she delivered strategic positioning, award-winning lead-generation, creative-positioning campaigns, team development, budgeting, event management, project management, and online marketing. Her professional experience also includes leadership roles outside of the gaming industry for companies such as DALLASWHITE Property Restoration, Network Associates, Cisco Systems, and Hewlett-Packard.

April is a member of Global Gaming Women and the CMO Council, and she holds a Bachelor's in Advertising from San Jose State University and a Master's in Computer Information Systems from the University of Phoenix. She also holds an Inbound Marketing Certification from HubSpot Academy. She is a charismatic leader who develops engaging, world-class campaigns and teams that drive action and create memorable, measurable experiences.

In summary, April Augustine's leadership, strategic vision, and marketing expertise have been instrumental in promoting GLI's services across multiple jurisdictions and regions, delivering innovative and impactful marketing communications and corporate branding strategies, and positioning GLI for aggressive expansion.