Highlighted Black Marketers
Weekly Highlighted Talented Black Marketers
Aaron Smith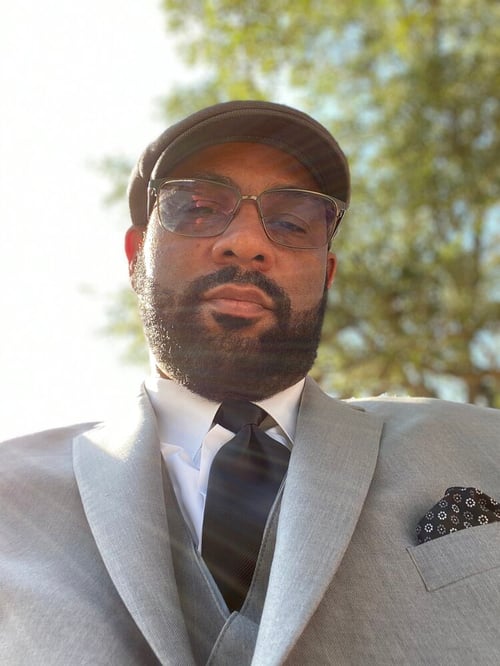 I didn't begin my career in marketing. In fact, my career began in the USAF, where I spent six years working with some fun and amazing people who encouraged me to go back to school. So, when I had the opportunity to do so, I transferred to Dover AFB in Delaware and enrolled in Hampton University's computer science department. Early on, I knew this major was not going to be my career, so I changed majors and eventually earned a BS in Computer Education (andragogy).
Since joining the workforce, I've been employed at HP, Dell, USAA, D&B, to name a few. I've always been the person who wanted to understand how technology is used to solve business problems. Developing both technical and business acumen has become part of my brand. When I decided my career path would lead into product management, the "CEO of the product," as they like to say, I went back to school to earn an MBA. Eventually, I found my way into B2B marketing and have enjoyed working in the variety of roles included in this function.
Recently I've led the field marketing for IBM Systems in North America. This includes creating email nurture paths, creating or purchasing content, and developing ABM events with our vertical markets to engage our clients. After leading this effort for a couple of years I was asked to help IBM teams to adopt Red Hat products which involves competitive intelligence and market research as well as a fair bit of analyst relations. It's been fun.
My current professional interests include the intersection of digital transformation and low-code/no-code development. I'm interested in how the pandemic has forced IT into accepting citizen programmers and citizen data scientists. These are people who don't have formal training in programming but using platforms like Salesforce, Joget or Bubble.io are creating new applications without needing much help from a developer.
In my spare time I have a couple of commitments. One is helping run the booster club for my son's high school track team which I also founded. This year I'm only a vice president and enjoying handing over control to someone else. I have also organized a diverse group of technology managers who enjoy monthly social outings together and discuss topics related to making a more inclusive workplace. Recently we took a walking tour of Downtown Black Austin to educate ourselves on what makes Austin unique with regards to city demographics.
Since I mentioned one son, the other attends University of Texas – Dallas as a junior majoring in, you might have guessed, marketing and big data analytics. My wife and I are very proud of them both.
Current books I'm reading or listening to include Leading Without Authority, On Juneteenth, and How the Word is Passed. I hope to finish two by end of summer.