Highlighted Black Marketers
Weekly Highlighted Talented Black Marketers
Brian K. Wyatt, Jr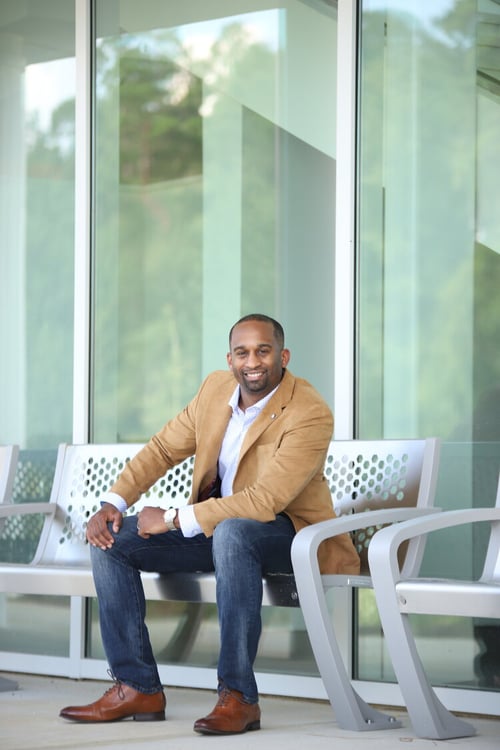 Brian possesses a unique blend of analytical, creative, and technical skills that add strategic value across private, public, and nonprofit sectors.

Brian is a Brand Architect, Marketing Strategist, and Power Publicist. He is a military veteran that was born and raised on the South Side of Chicago, IL where he learned to use entrepreneurship to overcome adversity. Brian was homeless for 5 months after being academically dismissed from the University of Illinois at Urbana-Champaign (UIUC) when he first founded his company, B-EZ Graphix. During that time, he went door-to-door to secure new design and marketing clients. When he earned enough to get back on his feet, he later graduated from the UIUC and enlisted to serve in the United States Air Force for five years as an Operations Intelligence Analyst. B-EZ Graphix evolved into a freelance marketing agency as Brian's "side-hustle" while Brian traveled the world in the Air Force. His experience in the military strengthens his technical skills to better serve his clients with new and emerging technologies to help them scale.

In 2014, Brian transitioned into a career as a lead Marketing Coordinator for H&R Block, the world's leader in tax preparation. Over the next three years, he focused his career on growing over 62 Georgia retail tax preparation locations by deepening corporate relations with consumers through corporate social responsibility initiatives. Brian's unique approach and community-focused strategies resulted in the first year of positive new client growth in over 11 years for the South Atlanta and Mid-South Georgia districts. In 2014, he unhesitantly accepted a promotion to District General Manager for the South Georgia, North Florida district of H&R Block. Brian gained some invaluable corporate experience in developing and implementing financial and sales strategies in managing a $14MIL portfolio of 31 retail locations and he successfully turned over a historically failing district with +4% EBITDA and +11% new client growth within 6 months. Naturally, Brian considered the possibility of doing this for his own brand. He parted ways with H&R Block in 2016 and made "the jump" to run B-EZ Graphix as a full-time CEO with no startup funds or investments.